English – Workshop Supervisor (Eindhoven)
Coworking, community, meetings and workshops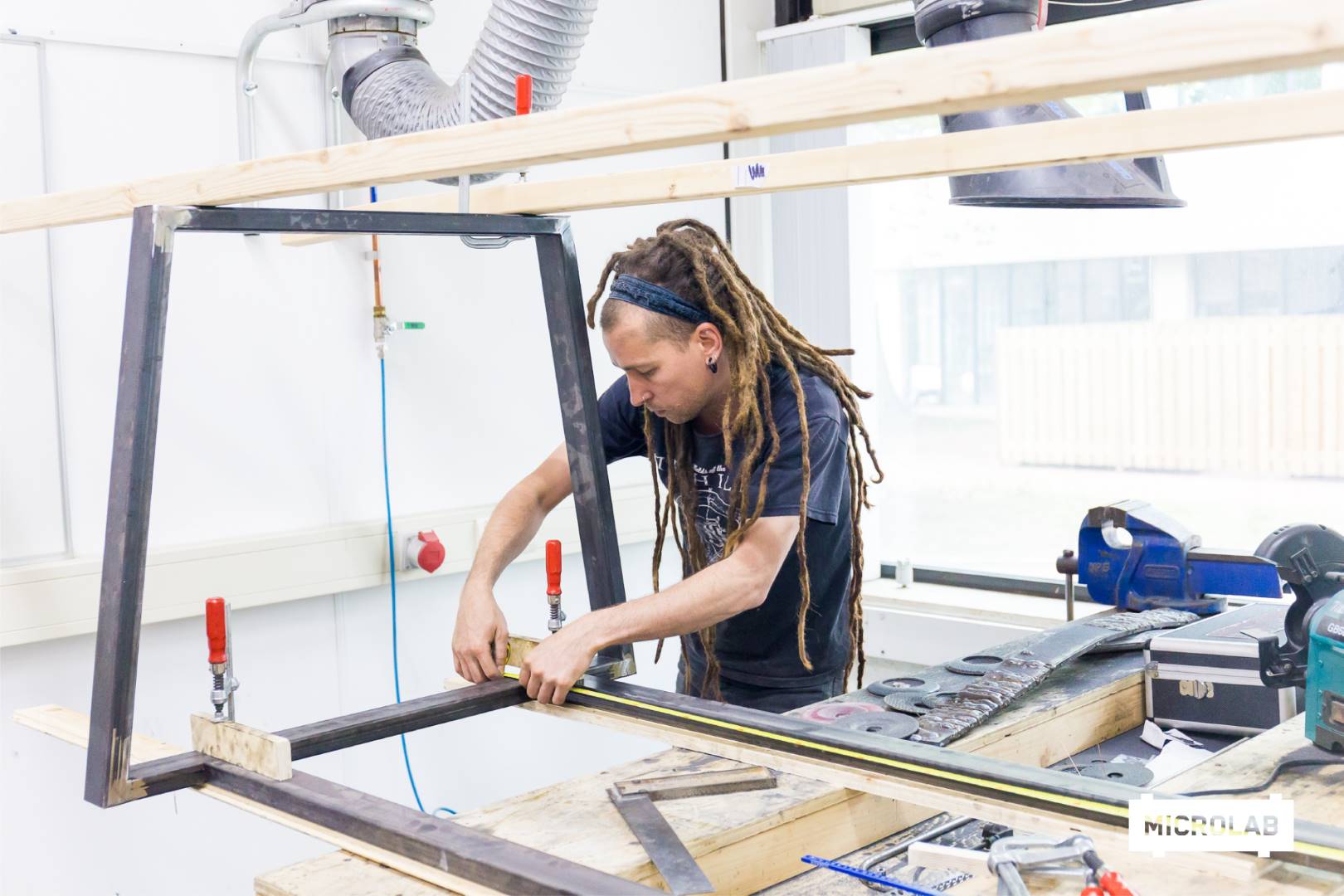 In Eindhoven we're looking for a new colleague to join our workshop team! Do you want to be part of our makers community on a part-time basis, make cool stuff, and help us give other members a place where they can do what they love? Are you able to work alongside your studies or have you just started your business and are you looking for a job on the side? This might be the job for you! One of the great benefits: the entire workshop is also available for you to use in your free time!
Microlab is a place for makers, creators and innovators. We now have 80 companies that make use of the workshop. The workshop team works hard every day to keep everything in order and to maintain the machines. In addition, in collaboration with design, they are often busy designing and making cool furniture and products for Microlab. For example, they provided a large part of the new furniture in Rotterdam and are prototyping for other possibly cool projects.
"We exist to empower and inspire people to make the most of themselves, so they can be happier and more fulfilled. Because happy people treat each other better."
Every day we welcome more than 230 companies with a very diverse community of more than 800 members, of which about 80 companies work in the workshops of Microlab.
What does a workshop supervisor do?
Together with the rest of the community team, you are the point of contact for all members in the wood, metal and ceramic workshops. You are the "go to" person for everything that happens within Microlab. Members come to you when they have questions.
Furthermore, you and your colleagues ensure that the workshops look spic and span and that the machines can be used safely by all members. Are you a bit handy and would you like to get started in our workshops yourself? Then there's a good chance that our design team has cool furniture for you to make.
Your profile
The ideal candidate has the following qualities:
Affinity with wood and/or metalworking;

Wants to be part of a community;

Willing to roll up their sleeves and get work done;

 

Verbally fluent in Dutch, fluency in English is considered a plus;

Available for a minimum of 20 hours per week.
What we have to offer
A close-knit team that will welcome you with open arms;

24/7 use of Microlab

 

Access to all the machines for metal, wood and ceramic

Use of all sorts of meeting rooms

 

Plenty of relaxation options, such as table tennis, pool, darts, bootcamps

Welcome to all of our events, from Gin&Tonic parties, Christmas parties and BBQ's to networking breakfast meetings, and other opportunities for meeting other people

A diverse community of 800+ members who are (almost) all just as much fun;

8% holiday pay;

A pension scheme;

26 vacation days on a full-time basis.
Now what?
Do you recognize yourself or anyone else in the above challenge? Then apply directly via jobs@microlab.nl. Send an email with your motivation and CV, and we will contact you as soon as possible.
P.S. A fun video about yourself would of course be an even better introduction!